Register • Chat • FAQ • Login
Forums • News • Online Games • Online Info • Game Scheduling • Guides • Our Servers • Contact • Links
| | |
| --- | --- |
| | It is currently Thu Aug 21, 2014 4:13 am |
All times are UTC - 5 hours [ DST ]



Welcome to Dreamcast Talk

Established, 2004.

Join our IRC channel, Planetweb Browsers: pwchat://irc.freenode.net:6667/#dc-talk Else: http://webchat.freenode.net/ on channel dc-talk, or irc://irc.freenode.net/#dc-talk if you have an IRC client.


---
8.19.2014
Elysian Shadows ESTk "devkit" Announcement- Comments


-An exciting announcement from team ES as they break $100K!- They plan to include the ESTk toolkit with every copy of Elysian Shadows so you can develop your own Dreamcast (also multi-platform) games! The toolkit will allow you to make user generated content for the game and standalone games that run on the ES engine. ESTk is similar to the Unity game engine which is said to be more user friendly than most other devkits. This should allow anyone with enough dedication to mod ES and make their own unique next gen 2D RPG style games.

Also, the majority of Kickstarter pledges are from Dreamcast pre-orders :) This is exciting news and reminds us that the Dreamcast still holds a special place in gamers heart's.



-Impulse


---
8.2.2014
The Elysian Shadows Kickstarter Campaign Launched!- Comments



EDIT: Elysian Shadows Kickstarter Campaign launched August 1st. Visit https://www.kickstarter.com/projects/1945059142/elysian-shadows-next-gen-2d-rpg to see their announcement video with never seen before features and make your pledge.




-Impulse


---
5.24.2014
Moband Adapter ("Dreamcast Modem To Broadband Replacement") by DC™ @ AssemblerGames - Comments


Dreamcast/DC™ is working on an adapter that is basically an all-in-one PC-DC server that attaches to the Dreamcast in place of a Modem/Broadband adapter. This device would do all the software side network tasks the PC would normally handle. This opens up a lot of possibilities such as homebrew online game development as it would pass the "dial-up stack". It will work with all currently online games because it will act as a 56k modem to the Dreamcast. Ease of use is the largest benefit. For now the device needs to interact with the PC through USB but it is hoped that an Ethernet controller can replace that and allow direct access to the internet without a PC.

Read the original post and continue the discussion @ assmeblergames: http://www.assemblergames.com/forums/showthread.php?51856-Moband-Adapter-%28Dreamcast-Modem-To-Broadband-Replacement%29

-Impulse


---
5.17.2014
Hypertension: Harmony of Darkness - MGC 2014 HD Trailer - Comments




-Impulse


---
4.4.2014
GameSpy Server Shutdown 5/31/2014 - Comments
GameSpy has announced their game servers are shutting down on May 31, 2014. This will effect the online connectivity of many games, most notably Starlancer for Dreamcast. Server software that emulates the GameSpy server has been developed by former GameSpy employee Luigi Auriemma. The software is available from his website: http://aluigi.altervista.org We will try to implement this software on the dc-talk server to keep Starlancer online and easily accessible through our DNS that's used for Quake III Arena 4x4, Planet Ring, etc.

We will be testing this software within the next two months in preparation for Starlancer going offline. It is our hopes that this server will function similarly to the official GameSpy server for Starlancer and that the transition will easy. As noted over at Online Consoles, this server should work for Starlancer. It seems parts of the server was originally created for use with PBA 2001. We will keep everyone updated with our progress in the topic/comments thread above^

Games Hosted by Gamespy (not all will be effected as it appears major games like ARMA and Borderlands will be transitioned to another host): http://www.poweredbygamespy.com/projects/2010-titles/




-Impulse


---
http://www.youtube.com/watch?v=bdehd9D8_4I 3.11.2014

Elysian Shadows Update and Upcoming Kickstarter - Comments
Elysian Shadows the up-and-coming indie game project for the Dreamcast is in the process of prepping for their kickstarter this summer (check back for updates on that). In recent months they've been providing us with amazing updates and even exclusive content for Dreamcast-Talk readers here in this topic: http://dreamcast-talk.com/forum/viewtopic.php?f=53&t=4814&start=60 Click that link and subscribe to the topic because that's where all the magic happens



Preview of new area for dc-talk readers to check out: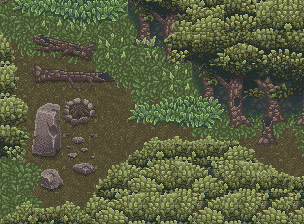 Elysian Shadows was also on Reddit's Screenshot Saturday as the top rated indie game this past weekend, check it out: http://www.reddit.com/r/gamedev/comments/1zvbom/screenshot_saturday_161_the_way_of_the_indie/cfxbruq

Image Gallery showing off some of the recent graphical improvements to the game engine (from the PC build): http://imgur.com/a/9WLuR

Ooohhh Prettyyyy: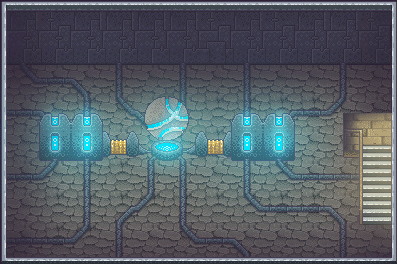 Development Updates - Adventures in Game Development Chapter 23:
)

We can't thank Falco and the rest of the development team enough for dropping by and taking time out of their busy schedules to provide us with updates! This is our first news post for Elysian Shadows and it's wayyyy long overdue (better late than never, sorry guys

)

Check back here for more exciting updates and be sure to follow, like and subscribe:
Like Elysian Shadows on Facebook: https://www.facebook.com/elysianshadows
Subscribe to Elysian Shadows on YouTube: https://www.youtube.com/user/GyroVorbis
Follow Elysian Shadows on Twitter: https://twitter.com/elysian_shadows
Check out their main website: http://elysianshadows.com

-Impulse


---
News Archive