Greg2600 wrote:Evidently they saw what Retro Fighter is coming out with, and made changes. If it doesn't somehow fix the awful control you have in racing games with game pads, I don't want it. Would have been sweet to see one with dual analog.
But they also had already planned dual analog Genesis and Saturn controllers, so naturally also a modern dual analog version is on it's way. Since the Maple protocol already supports 2 analog sticks, as well as 2 D-pads and even an unused "D" key which I suspect could act like a macro of the soft reset, games will be able to be hex edited to support newer control layouts like some people have done with PSX dual shock games such as Quake 2 to give a modern FPS layout. Anyways, this has always been in the works since I believe before the Retrofighters pad, they are just taking their time to get it all right since they are officially licensed by Sega so they did have to approve the final design.
Remember they also showed these 2 off which are still not for sale. My guess was they wanted the DC controllers out first, then they will introduce the more modern renditions.
They also officially confirmed that at least with the Saturn wireless dongle it will support the 3 official controllers from the big 3 console manufactures. So at least PS4, Xbox One and the Nintendo Switch Pro controller were showed off as compatible in a tweet. So this is all but confirmation the same will be true for the Dreamcast and Genesis/Mega Drive dongles.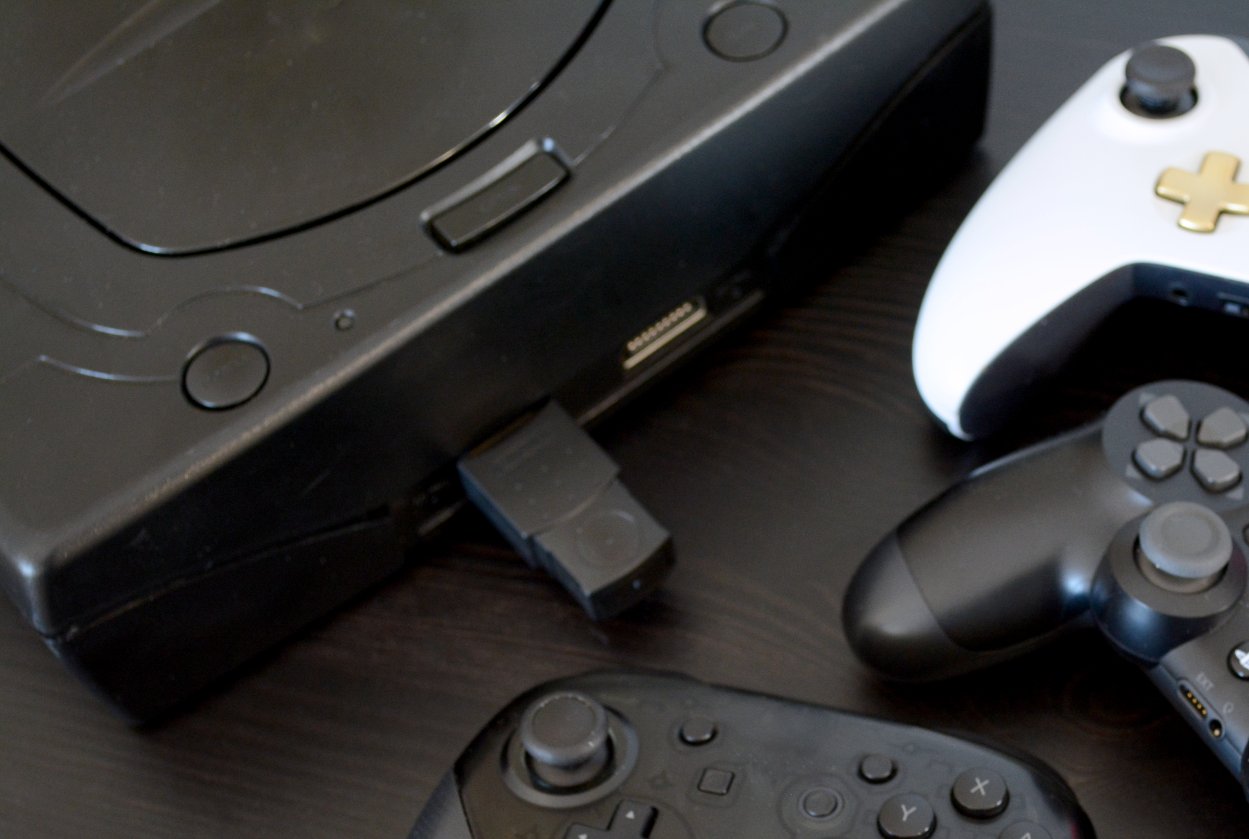 https://twitter.com/RetroBitGaming/stat ... 7318323200