Hey Skies of Arcadia fans, great news! Renowned statue company First4Figures has finished developing and will start opening preorders next week for their premium officially licensed collectible polystone statue of our favorite cat-thief Blue Rogues sky pirate, Aika!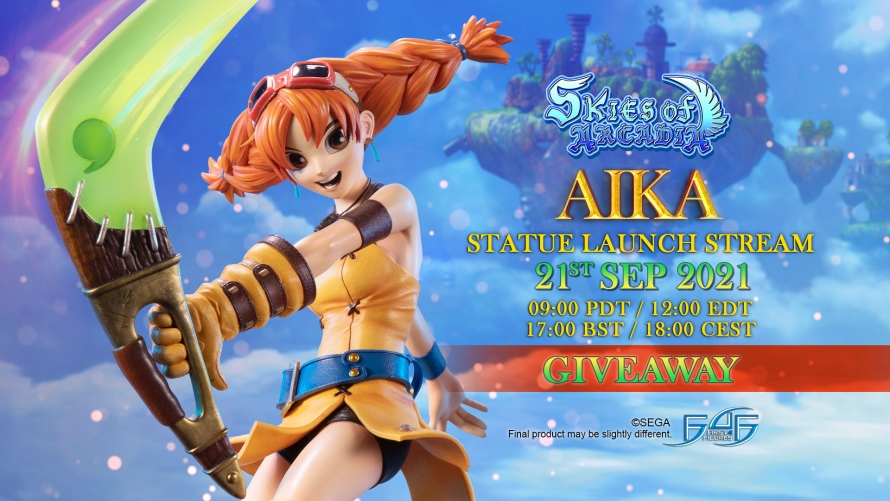 Here's their teaser video featuring a first look at the beautiful, finished statue:
First4Figures Skies of Arcadia – Aika Statue YouTube Teaser 1
They're also having a contest where one lucky winner can win an Aika statue, you can participate by joining the First4Figures Official Collectors Club on Facebook and then going to the contest rules:
F4F Facebook Official Collectors Club
F4F Aika Statue Contest Announcement
It's not often we get great merchandise like this for SoA, and if sales of Aika go well the possibility for other fan favorites from the series (Fina, Drachma, Gilder, etc.) will be made as statues as well, or that they may revisit other Dreamcast games from their Sega All-Stars line of statues (they've already done Shenmue, Jet Set Radio, and others). Spread the word to anyone and everyone you know who may be interested, thanks everybody!