Welcome to the official Dreamcast Live Game Night UK thread. Game Night UK is a weekly event hosted by Dreamcast Live which will feature a new game each week. Check below for the events schedule.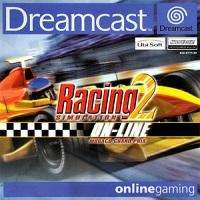 Next Up:
Monaco Grand Prix Online
Date:
Sunday 4/2/2023 @ 8:00PM UK / 3:00PM Eastern US
Server:
N/A
Confirmed Players:
Jako
Maybes:
pcwzrd13
Johne
Upcoming Games:
4/2/2023 - Monaco Grand Prix Online
4/9/2023 - Internet Game Pack
TBD - 4x4 Evolution
TBD - Worms World Party
TBD - Ooga Booga
TBD - Quake III Arena
TBD - POD SpeedZone
TBD - PBA Tour Bowling 2001
TBD - Mobile Suit Gundam: Federation vs. Zeon
TBD - NBA Night
TBD - Toy Racer
TBD - World Series Baseball 2K2
TBD - Planet Ring
TBD - Maximum Pool
TBD - Starlancer
TBD - ChuChu Rocket!
TBD - Dee Dee Planet
TBD - Alien Front Online
TBD - NFL Night
TBD - The Next Tetris: Online Edition
To see the full calendar of Dreamcast Live online events
click here
.