I bought a Dreamcast Live modem with the integrated voltage inducer and have been trying to use it with a brand new Raspberry Pi 2 model B, with no luck. (I don't know if this is relevant but I originally tried to use the modem via the PC-DC method, and I could load websites on the web browser, but I gave up on trying to get any games to work.)
I've flashed and re-flashed DreamPi on two separate SD cards multiple times, but this is what happens with both: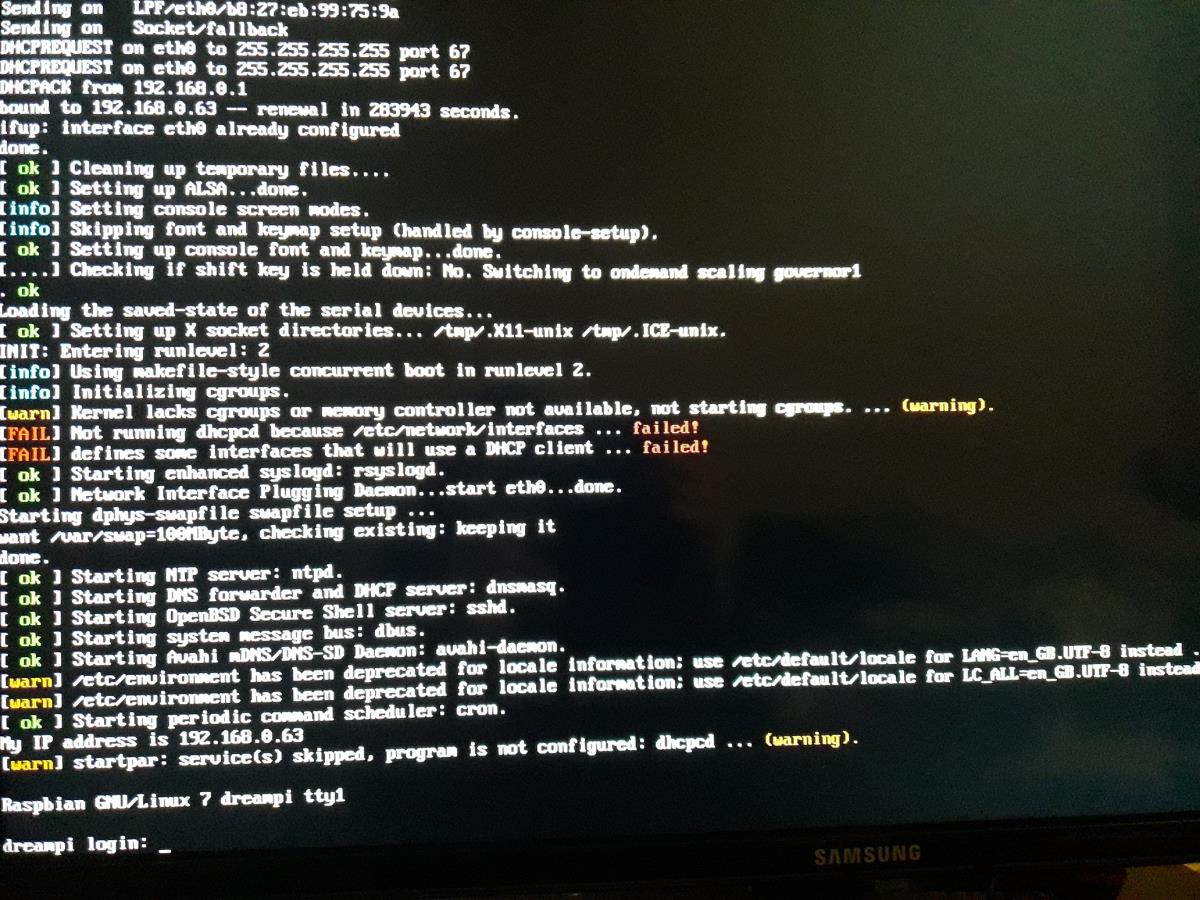 Both get that "Not running dhcpcd" message every time. The two lights on the modem light up, and the web browser claims it's online, but I can't load any websites. I get an "Unable to load the requested document" message after a couple of minutes (on the browser; nothing happens on the Pi beyond the "login" part).
Don't know if this matters, but I'm using an Anker Powercore 13000 portable battery for power.
Any help would be appreciated! Really want to play Toy Racers online.