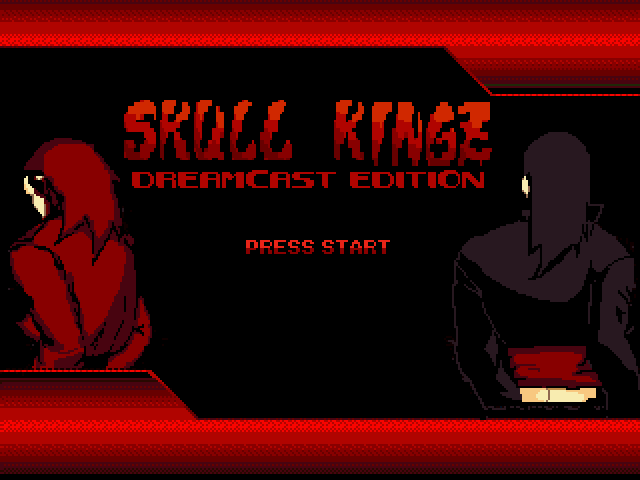 Skull Kingz is an OpenBor MOD made in 2008, but now adapted to the latest engine version and operable in Dreamcast.
CHARACTERISTICS:
- 2 playable characters / 1 playable secret character (already unlocked)
- Based on the homonymous manga
- 5 chapters (Already selectable from the beginning of the game)
- Full story with Final
- Big sprites.
+ Cinema mode of the game unlocked
+ Activated Cheat Option
* Compiled with OpenBOR v3.0 Build 4111 [4432] Beta 6.1
Skull Kingz es un MOD del OpenBor realizado en 2008, pero ahora adaptado a la última versión del motor y funcionable en Dreamcast.
CARACTERÍSTICAS:
- 2 personajes jugables / 1 personaje secreto jugable (Ya desbloqueado)
- Basado en el manga homónimo
- 5 capítulos (Ya selecionable desde el principio del juego)
- Historia completa con Final
- Sprites grandes.
+ Modo cinema del juego desbloqueado
+ Activado Opción de Trucos
* Compilada con el OpenBOR v3.0 Build 4111 [4432] Beta 6.1