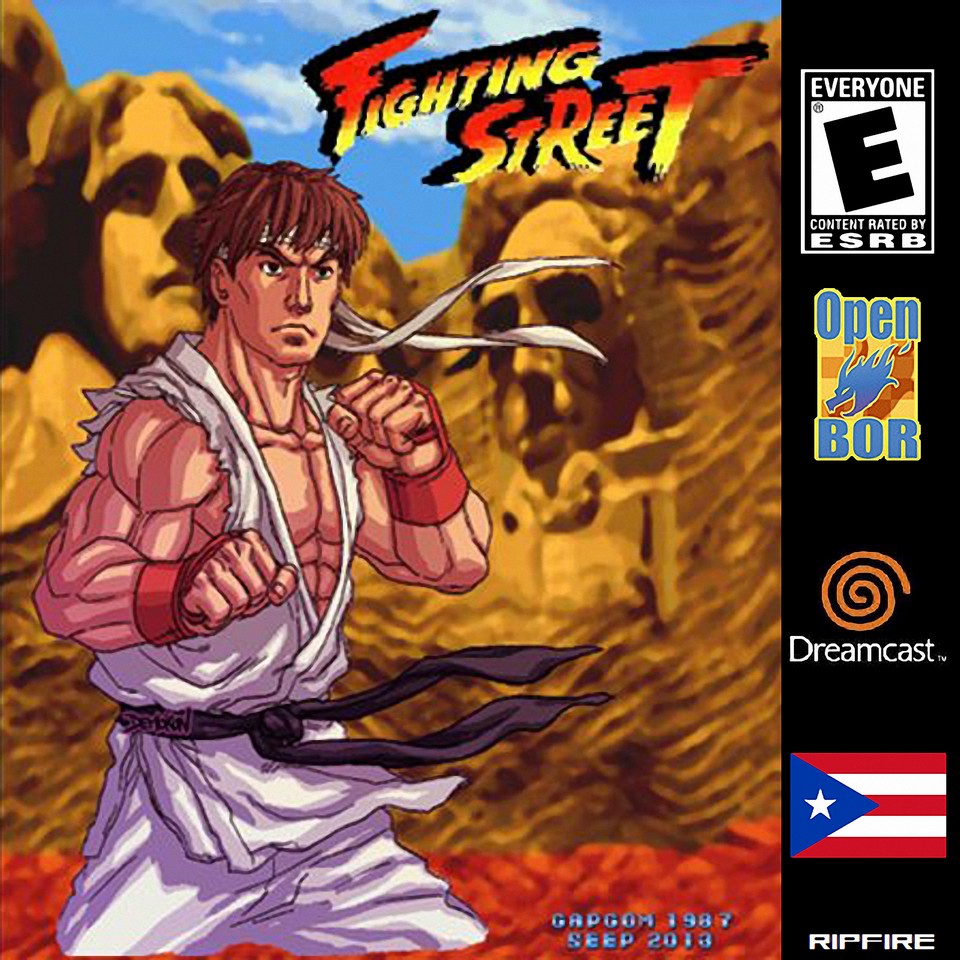 S.E.E.P.
: "
Fighting Street is a remake of Street Fighter, the first part of the famous fighting videogame saga created and launched by Capcom in 1987. In fact, the name of this fangame comes from the conversion of the original game made for the TurboGrafx-CD console.

In this case, it's not a fighting game but a beat'em up starring Ryu and Ken that narrates the phase of their training with master Gouken. So, the game will switch between phases of pure beat'em up against groups of enemies and levels in a single plan with a big part of platforms. On certain moments you will even have to fight against some enemies in the usual 1vs1 style. In fact, the main characters will be able to use some of their classic movements like the Shoryuken or the Hadoken. Although Fighting Street is based on the characters and situations of the first game, some characters of other games like from the Final Fight saga appear as well so even though most of the graphics are adapted from the original game, a lot of the audiovisual resources have been created from scratch.
''
DETAILS:
• Retro look feeling with a new sprites, characters, paletess and stages by SEEP.
• Great Story Mode, all in one: action, RPG, platform, 1vs1, beat'em up.
• Level Up system.
• Two different ending.
• The co-op mode for one or two player.
• Secret characters.
• Guest-star from Capcom's games.
• You can see a many pictures in the Art Gallery.
• Arrange soundtrack from the Turbografx-CD version.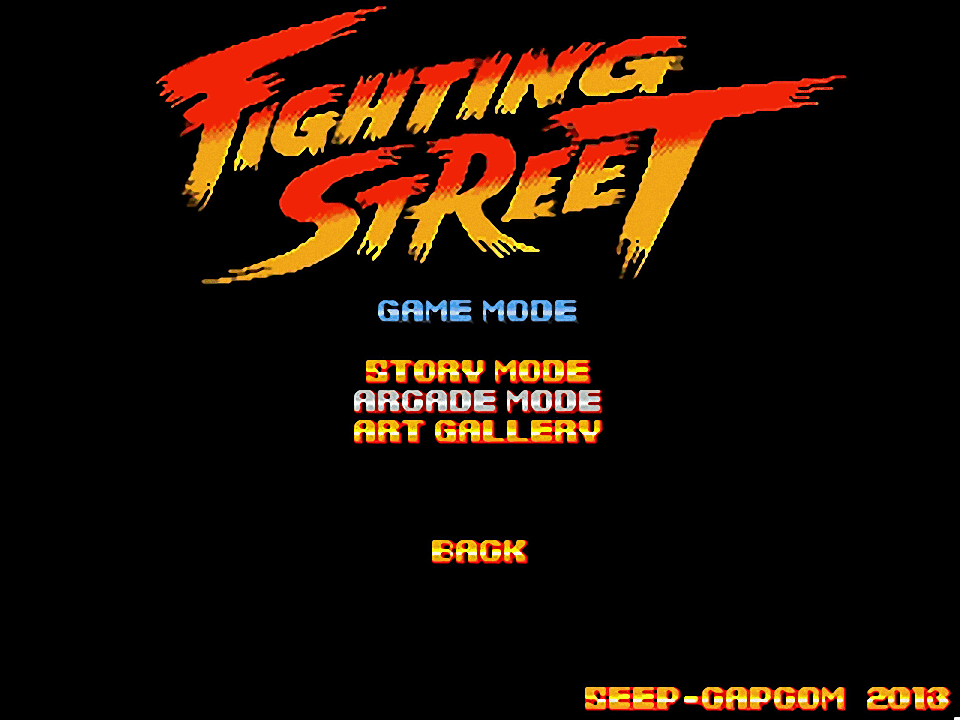 CHANGE FOR DREAMCAST:
+ Fixed Characters Select
+ Fixed all Stage
+ Fixed "How to Play Menu"
+ New Logo (^_^)*
DESCRIPTION:
Autor(s):
SEEP
Mod: Ripfire
Category: Video Games
Genre: Beat 'em up | Action | platform
License: FreeWare
Language: English
Player: 1 or 2
Release Date: 2013.05.18 (Original Version) | 2015.05.11 (DreamCast Version)
Status: Complete
Version: 1.01
Engine: OpenBoR v3.0 Build 3849 |
OpenBOR v3.0 Build 4111 [4432] Beta 6.2b (Ian Micheal)
Region: Mult (NTSC & PAL)
Image: Pandus DiscJuggler Image (CDI v3.0)
SelfBoot: Yes
Console: SEGA DREAMCAST