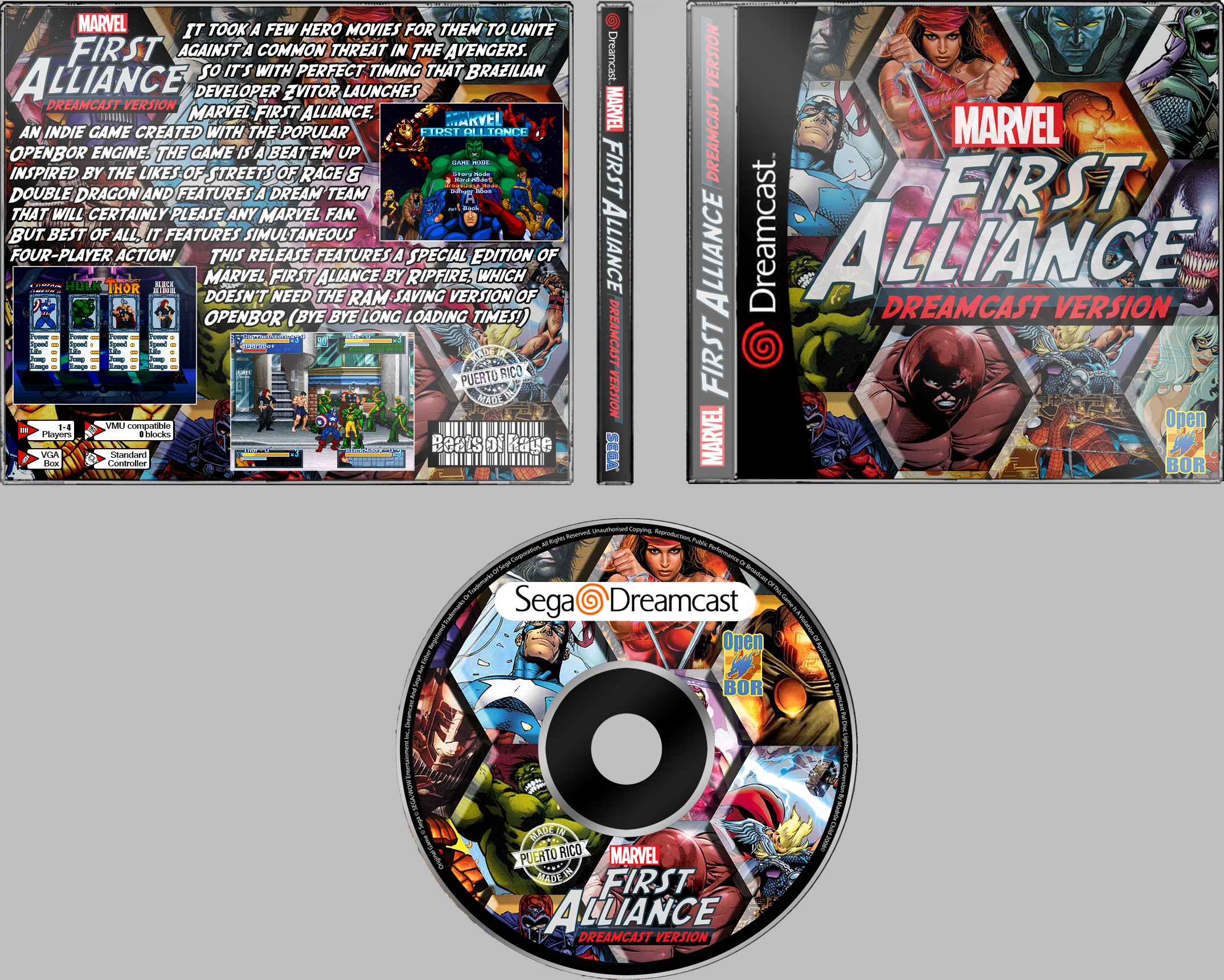 ABOUT THE PROJECT
It took a few hero movies for them to unite against a common threat in The Avengers. So it's with perfect timing that Brazilian developer Zvitor launches Marvel First Alliance, an indie game created with the popular OpenBor engine. The game is a beat'em up inspired by the likes of Streets of Rage and Double Dragon and features a dream team that will certainly please any Marvel fan. But best of all, it features simultaneous four-player action!
Game Features
- For 1 - 4 players simulation
- 3 Modes (Normal, Hard, Danger Room)
- 8 stages (27 Levels)
- 10+ NPC helpers
- The full game without long loading times
- Original & new soundtrack for game mode!
- Over 30 playable characters!
- Fly on sky leveles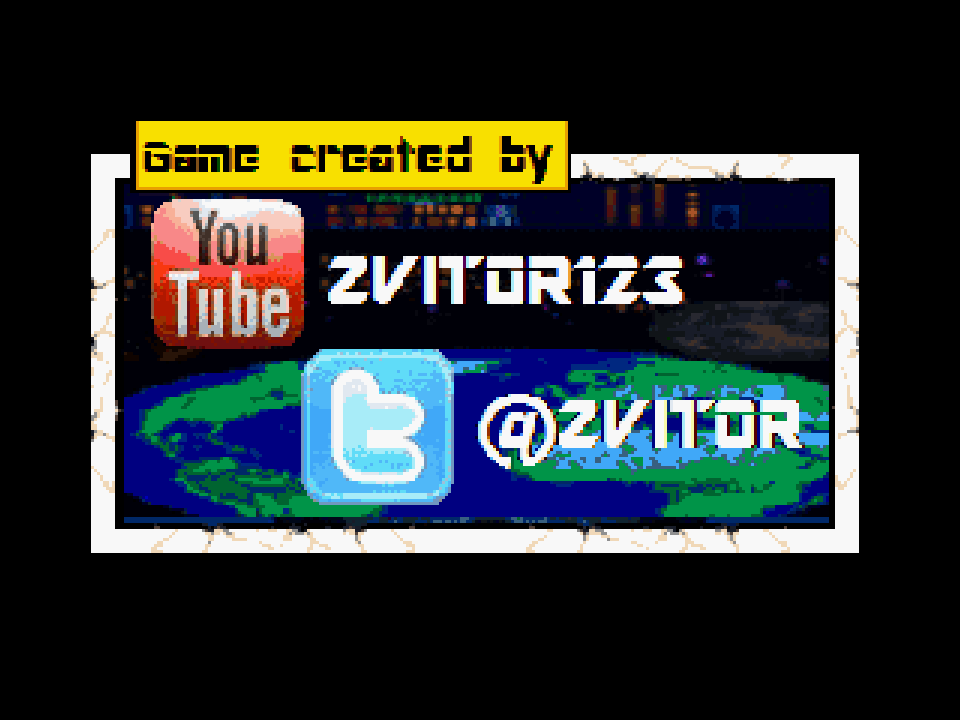 DREAMCAST VERSION
+ Minor changes to optimize memory (v1.04)
+ Changed the 32 to 8 bit color ballot (v1.03)
+ 3 new modes added for Danger Room: Heroes Team, X-Men Team, Mad Team (v1.03)
+ Add Red Skull Character (v1.02)
+ Fixed Darger Room Mode (v1.02)
+ Add DreamCast Game Mode (v1.01)
+ Fullscreen game: 320x240 for Sega DreamCast (v1.01)
+ Fixed Characters Select (v1.01)
+ Fixed all Stage & Cinemas (v1.01)
+ Unlocked all modes & Characters (v1.01)
+ Enabled Cheats [Infinity Live, Energy & Special] & Damage versus (v1.01)
+ New Logo (^_^)*
DESCRIPTION
Autor(s): Zvitor Teams
Mod.: Ripfire
Category: Video Games
Genre: Beat 'em up
License: FreeWare
Language: English
Player(s): 1 - 4
Release Date: 2012.05.05 (v1.00 Oficial) | 2012.06.29 (v1.01 Oficial) | 2012.09.04 (v1.00 DreamCast) |
2019.12.01 (v1.01 DreamCast) | 2019.12.04 (v1.02 DreamCast) | 2019.12.13 (v1.03 DreamCast) |
2020.02.24 (v1.04 DreamCast)
Status: Complete
Version: 1.04
Engine: OpenBOR v3.0 Build 3670 / 3688 (Official) | DreamBOR Beta 6.3 [OpenBOR v3.0 Build 4432] (DreamCast)
Console: Sega DreamCast
Image: Pandus DiscJuggler Image (CDI v3.0)
SelfBoot: Yes
Region: NTSC (60 Hz) + PAL (50 Hz & 60 Hz)