ABOUT THE PROJECT: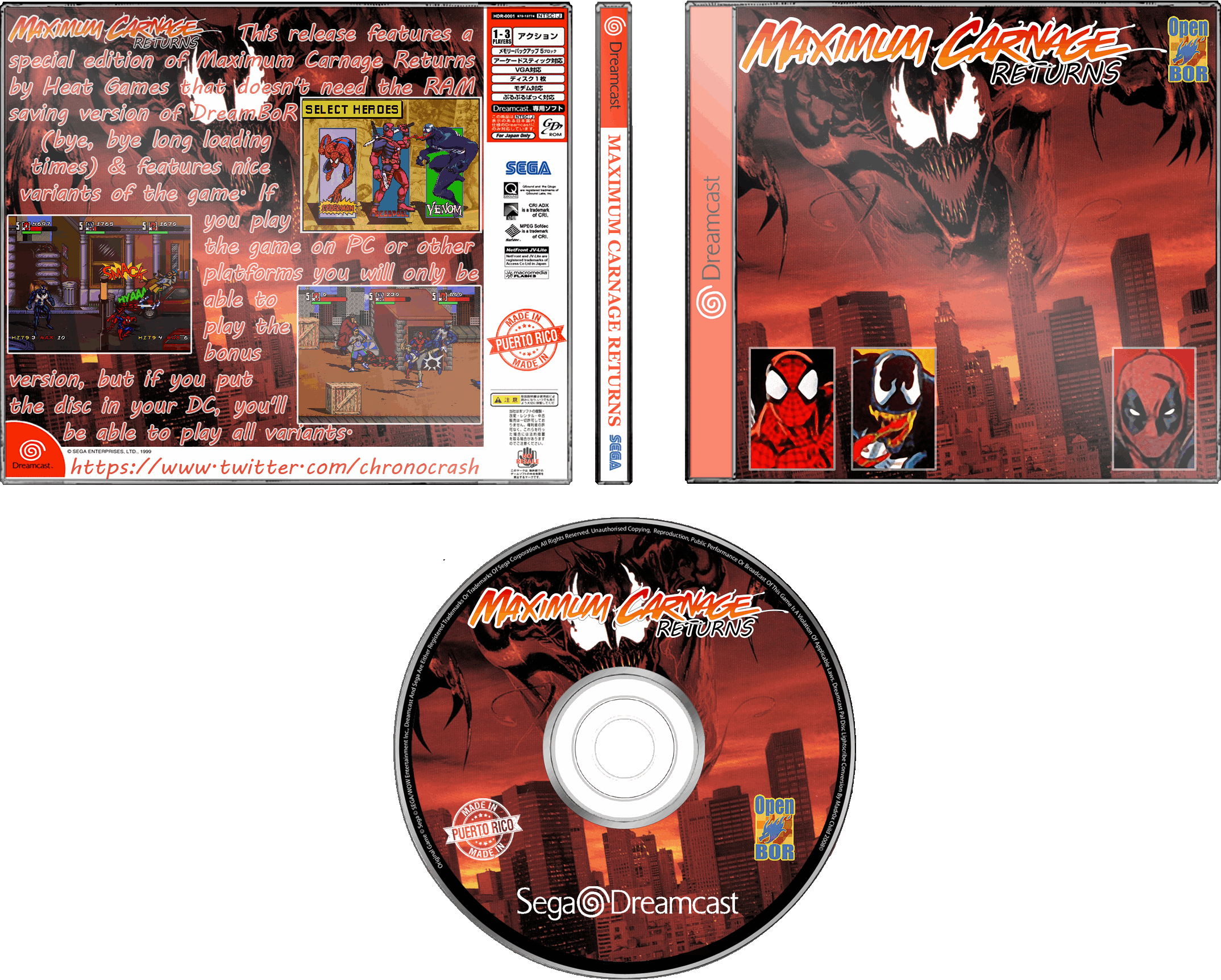 Maximum Carnage Returns is an excellent remake of/sequel to the classic Spiderman games, offering hours of quality traditional beat 'em up action completely for free.
This release features a Special Edition of Maximum Carnage Returns by Ripfire, which doesn't need the RAM saving version of OpenBoR (bye bye long loading times!)...
Features:
- For 1 - 3 players simulation!
- 3 characters!
- 15 Levels
- Skills Unique!
- Possibilities of chain combos with normal/special attacks!
- Retro look feeling with a new sprites, characters, paletess and stage!
CHANGES:
Test Version (2020-04-20):
- Unlock all stages!
- Enabled Cheats ( Infinity Live, Energy & Special ) & Damage versus
- Slightly reduced difficulty for a more harmonic gameplay because of the disadvantaged DC Controller!
- And some other fixes / improvements!
Beta Version (2020-05-01):
- New Templates for Logo, Title, Characters Select, Loading, Ect.
- Added 6 new modes games
- Added helper characters
- Added new combo marker
- Removes Moves Attacks in Special Edition Mode
- Changed the 16 bits to 8 bits color ballot
- Fixed some game compatibility issues with DreamBOR Beta 6.3 engine
- Minor changes to optimize memory
Final Version (2020-05-20):
- Added all moves attacks in Special Edition Mode
- Remove extras game modes due to DreamBOR compatibility problem for DreamCast
- Remove helper characters
- Fixed some compatibility errors from the previous revision
- The full game without long loading times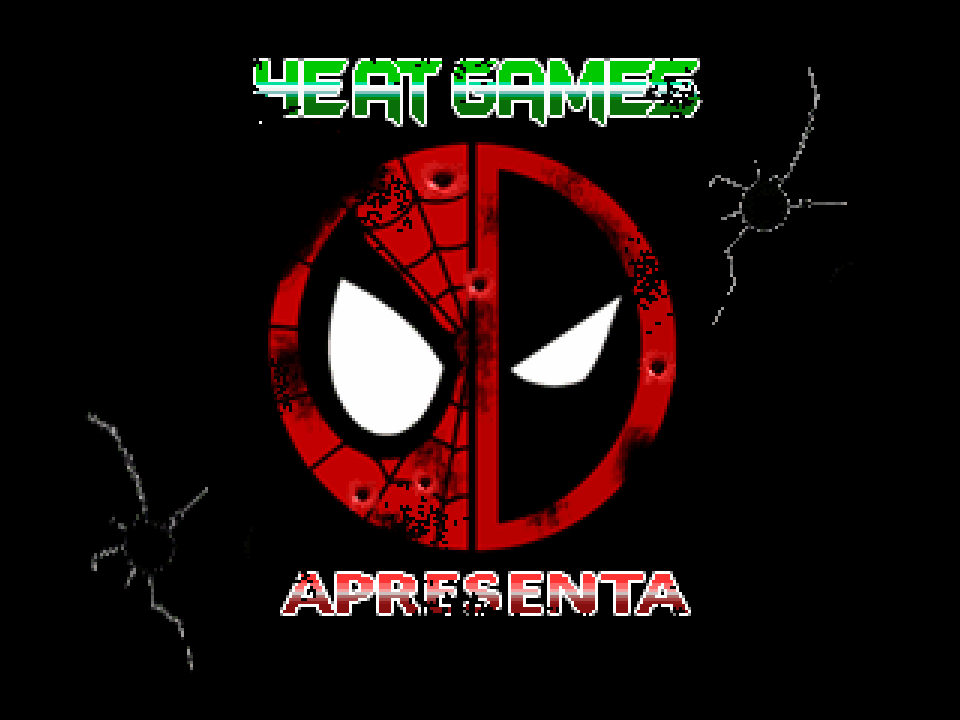 COMMANDS:
General:
Botton B = ATTACK
Botton A = JUMP
Botton X = EVASION
Botton Y = SPECIAL MOVE
SpiderMan:
Special Attack 1: JUMP + DOWN and ATTACK
Special Attack 2: JUMP + UP and ATTACK
Special Attack 3: DOWN, RIGHT + ATTACK
DeadPool & Venom:
Special Attack 1: UP, UP + ATTACK
Special Attack 2: DOWN, DOWN + ATTACK
Special Attack 3: DOWN, FRONT + ATTACK
DESCRIPTION:
Autor(s): Heat Games
Mod: Ripfire
Language: English
Category: Video Games
Genre: Beat 'em up
License: FreeWare
Language: English
Player(s): 1 - 3
Release Date: 2018-10-29 [v1.40](Oficial) | 2020.04.20 [Test] / 2020.05.01 [Beta] / 2020.05.20 [Final](DreamCast)
Status: Complete
Version: 1.40 [Final]
Engine: DreamBOR (OpenBOR v3.0 Build 4111 [4432]) Beta 6.3 by Ian Micheal
Image: Pandus DiscJuggler Image (CDI v3.0)
Region: NTSC (60 Hz) & PAL (50 HZ/ 60 HZ)
Selfboot: Yes
Console: Sega DreamCast