Robo-Ninja Climb
is a new homebrew game I just ported to Dreamcast. It's a simple action game, guiding Robo-Ninja up through a series of jumps dodging spikes.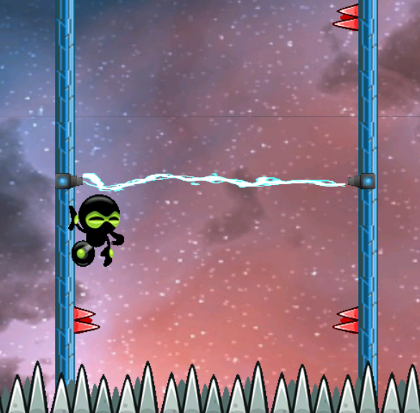 I've previously made versions of the game for NES and Atari 2600, and this version uses the NES codebase as a starting point. This is my first Dreamcast homebrew, so I was pretty excited to see my game running on the system!
Let me know if you have comments or feedback!