I don't know how many folks are familiar with the Blueretro controller box adapter that allows modern controllers to work on retro systems, but they made something more impressive that was an internal controller port board replacement for the GameCube that has built-in Bluetooth, power cycle, and sleep modes, as well as other cool features.
Well, they basically announced that they will be making one for the Dreamcast, but it is still in the research and planning stages. Imagine built-in memory card support and CMOS coin cell battery or built-in small LIPO that would always recharge itself.
You can check out the tweet below, but here is the post.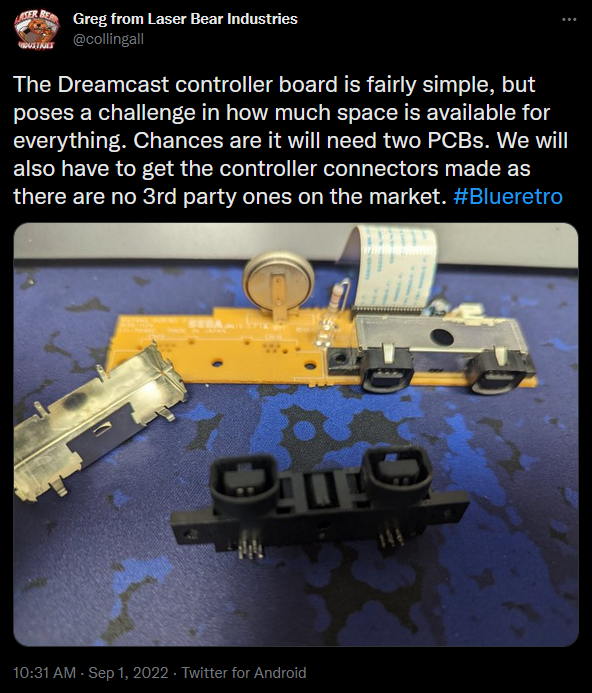 https://twitter.com/collingall/status/1 ... LBm61qRVyA