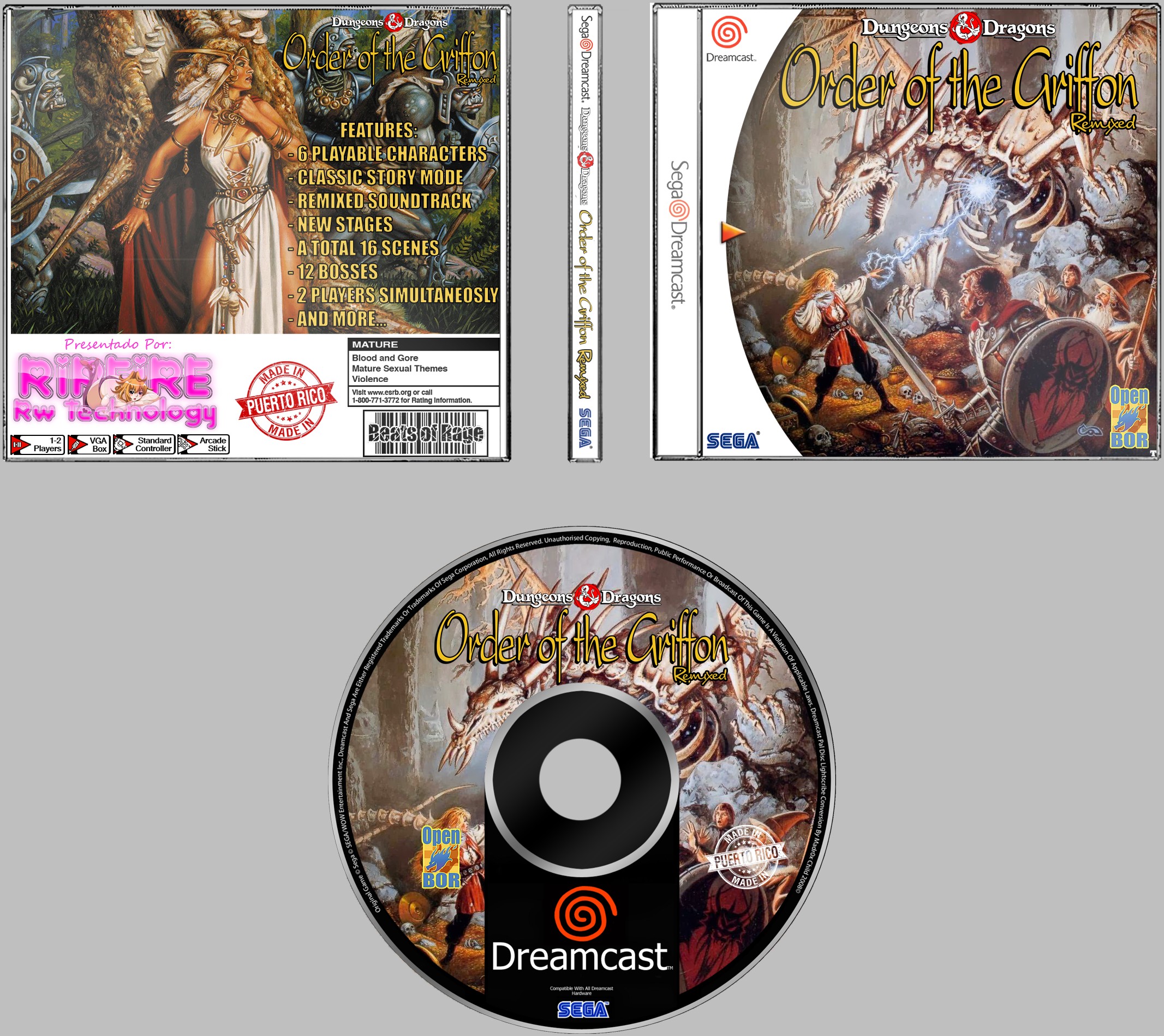 This my new project using the OpenBOR engine, but this time it will not be a Street od Rage game, but rather, the classic recreational game called Dungeons & Dragons. This trained game is very entertaining and addictive as when it came out in its time... This version is exclusively for Sega DreamCast

DETAILS:
- This version is a hybrid, which includes concept of Arcades and consoles 16-bits
- The screen was set to 4: 3 (320x240)
- 6 PLAYABLE CHARACTERS
- CLASSIC STORY MODE
- REMIXED SOUNDTRACK
- NEW STAGES
- A TOTAL 16 SCENES
- 12 BOSSES
- 2 PLAYERS SIMULTANEOSLY
- AND MORE...
- Now using beta version 6.2 of OpenBOR v3.0 created by Ian Micheal