This is a little project I've been working on for last couple days, a zip drive look alike with a Dreampi wifi set up inside.
It's a complete add on unit that the Dreamcast attaches onto - plug the modem cable from it into the back of the Dreamcast and plug the micro usb into the back to power the Dreampi then online via wifi you go.
It needs some tidying up - I'm in the process of making a plate to go on the back to tidy it up (hence why a piece of foamex is stuck on at the minute), the side has some old holes in from a previous project idea - these will be filled with a fan guard put on, also the activity led from the Dreampi will be routed to the zip drive led space so when its powered on it'll look better - its bright so at the minute you can see it through the zip drive door lol.
I want to include an hdmi converter into the box too - currently source parts for this. The only other thing I'm working on for it as making a board so I plug the pico psu wire into this add on the a wire goes to the Dreamcast so they're all working off one power lead (rather than the Pi having to be powered by a micro usb at back)
Oh and it has a working usb socket (connected to Pi) at back - also going to fit a usb at front like the zip drive unit had - I really want to get a faulty or cheap karaoke unit to build this into but for now a cut down Dreamcast will suffice lol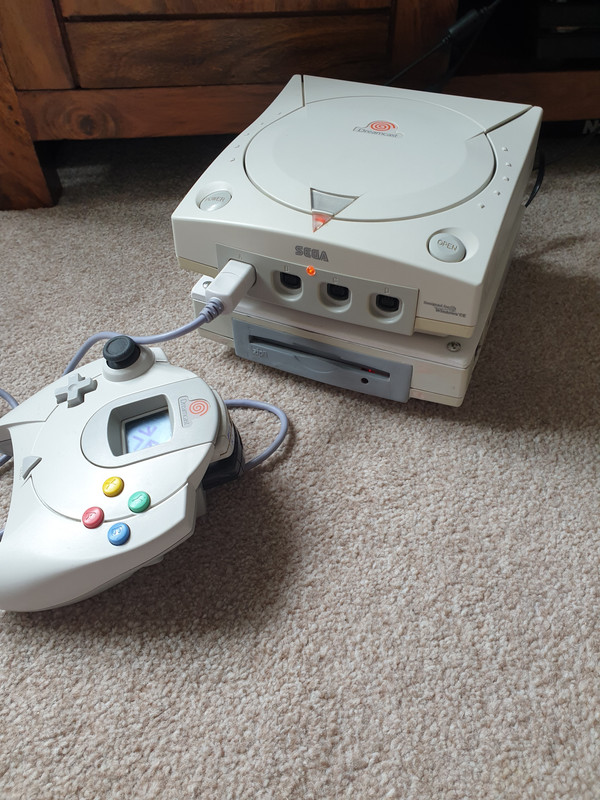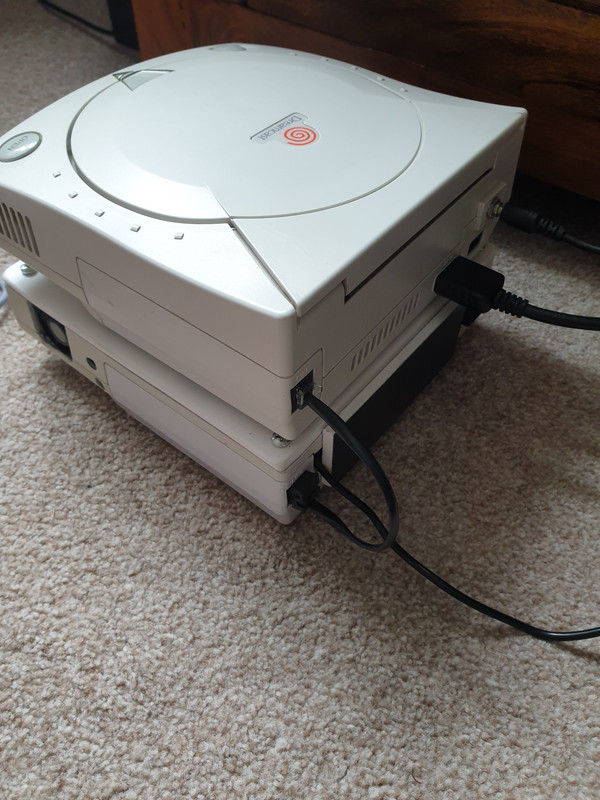 this is a pic of me lifting the Dreamcast up with the add on attached, to show the Dreamcast isn't just sitting on top - I made some brackets that the Dreamcast slides onto - same as the karaoke unit.